Richmond Scholars Class of 2026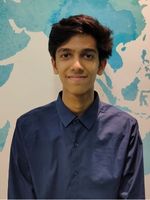 Vikhyat Agarwal
Vikhyat is from Kolkata, India and graduated from Calcutta International School with an IB Diploma. In high school, he taught STEM subjects to students at international and local organizations and in private classes. He has spent a lot of time exploring mathematics and computer science, applying his learning through data analysis projects, game development, robot-building, and math competitions. He is collaborating with higher education professionals to help international students find affordable education through his website Auxilia: The International Financial Aid Tool. Vikhyat plans to major in computer science and mathematics.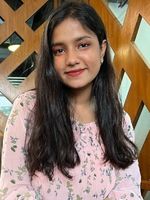 Ahona Anjum
Ahona is from Dhaka, Bangladesh and graduated from Academia School. She is passionate about education and social justice and started an art tutoring program which provides free art classes to underprivileged students. She also runs an online tutoring business and is working as an IELTS instructor at a renowned local education center. This past year, she interned in the economics department of a research facility and plans to explore more of the research field. Ahona plans to major in economics.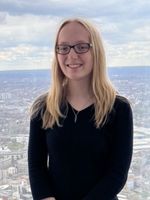 Paxton Calder
Paxton is from Glen Allen, Virginia and is a graduate of Maggie L. Walker Governor's School for Government and International Studies. In high school, she conducted research with NASA on mosquito ecology and vector-borne disease that was published with the American Geophysical Union and awarded a top score by GLOBE's International Virtual Science Symposium. In addition to science, she is interested in foreign language and was a two-time silver medalist for the National Italian Exam and two-time honorable mention recipient and bronze medalist for the National French Exam. Paxton plans to major in biology at Richmond.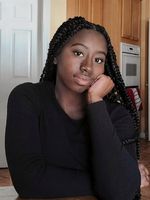 Michelle Darfour
Michelle is from Woodbridge, VA, and graduated from Osbourn Park High School where she was the CEO of Student Council Association, president of Investment Club, and a member of National Honor Society. Outside of school, she devoted her time to a local organization, Posse Empowerment, as the CFO and a project manager. She is a Posse Scholarship semi-finalist, the recipient of the Gold President's Volunteer Service Award, and a National Merit Commended Scholar. Michelle will double major in business administration with a finance concentration and mathematical economics.
Sumaya Fawaz
Sumaya is from Richmond, Virginia and graduated from Glen Allen High School where she was president and founder of the Multicultural Club, an officer for the Rho Kappa Honor Society and Science National Honors Society, and a leader of the Diverse Hands at Work Club. She frequently volunteers with her community, particularly her mosque, and completed a research project about social determinants of health and autism in 2021 with Virginia Commonwealth University. Sumaya plans to study history, political science, and education.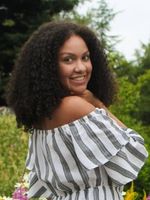 Charlie Fisher
Charlie is from Ridgefield, Washington and a graduate of Ridgefield High School where she was co-founder and president of Ridgefield's first social justice club "Unite Ridgefield," vice chair of the Washington Legislative Youth Advisory Council, and the team captain of Vancouver Lake Crew. She lobbied and passed legislation that serves Washington's youth by incorporating cultural competency and mental health awareness in schools, and organized community-based learning opportunities to institute equitable practices in the classroom. She is the recipient of the 2022 Marshall Youth Leadership Award. Charlie plans to major in global studies and French.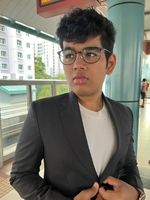 Ayush Garg
Ayush graduated from Global Indian International School, Singapore. While at GIIS, he headed the tech club, authored scientific tools papers and docanalysis to advance and promote open research, and volunteered at Lions Befrienders to design client-side chatbots and scam prevention systems. He has also been a mentor and won several awards as a participant in some of the biggest collegiate hackathons. Ayush runs his own podcast "TechTitans: Podcast for Techies and Rookies." He is planning to major in computer science.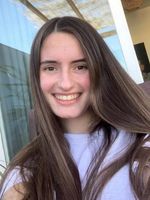 Mariona Giner Mascarell
Mariona is from Valencia, Spain and graduated from Ramon Cid High School. She is the co-founder of Pulseras Candela, an international association fighting childhood cancer that has raised more than three million dollars selling colored bracelets. She is also the president of a cultural committee in her town, a member of the EducationUSA Competitive College Club, and a passionate figure skater. Outside of school, she actively engages in research, working independently on dark matter and collaborating with local laboratories. Mariona plans to double major in physics and mathematics.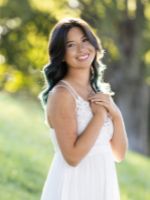 Abby Green
Abby is from Brentwood, Tennessee and graduated from Ravenwood High School where she co-founded her school's Asian Youth for Civic Engagement and End Slavery Tennessee branches, was section leader of the flutes in marching band, and was an active member of Model UN, Youth in Government, and National Honor Society. She both planned and acted as a panelist on Ravenwood's first Diversity Panel and was accepted into the Tennessee Governor's School of the Humanities. Green plans to double major in politics, philosophy, economics, and law (PPEL) and leadership studies.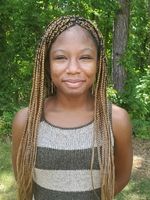 Myanna Hightower
Myanna is from Columbus, Georgia and graduated from Columbus High School, where she was yearbook editor, and a member of diversity club, art club, National Art Honor Society, National English Honor Society, and National Honor Society. Since 2017, she has been a member on the Youth Advisory Council of Columbus where she served two years as a caucus representative, focusing heavily on predominant youth issues within the school community. Myanna plans to major in sociology and leadership studies.
Will Iboshi
Will is from Portland, Oregon and graduated from Grant High School. He was an editor-in-chief and reporter for Grant Magazine, and a tenor in his school's chamber choir. Will also performed with Pacific Youth Choir and with his Destination Imagination team, which competed at state and national tournaments. He is a National Merit Scholar and a recipient of the TEGNA Foundation/Madelyn P. Jennings Scholarship. Will plans to major in global studies and Arabic.
Kalina Kulig
Kalina is from Denver, Colorado. She serves on the Support Team Assisted Response (STAR) Community Advisory Board, a crisis response program that was the subject of her recent TEDx talk. Kalina's writing has been published in the Denver Post and ColoradoBiz Magazine, and she has been featured in several TV segments on PBS12. As a member of the Denver Mayor's Youth Commission, Kalina is passionate about giving back while empowering young people. She is excited to major in philosophy, politics, economics, and law (PPEL).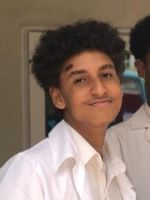 Joseph Lobowicz
Joseph graduated from International Community School in Ghana where he was president of the Physics and Robotics Team, captain of the varsity volleyball team, and project manager for his school's civic engagement programs. He spent the last several years conducting classes for children who can't afford a primary education, and through his non-profit organization, works to pay for further education of students. Joseph has received several national awards in mathematics and entrepreneurship, and has organized workshops at various schools in Ghana on support for mental health disorders. Joseph plans to major in computer science and psychology.
Roman Maciel
Roman is from Conroe, Texas, and graduated as the salutatorian from Oak Ridge High School where he was president of the debate program and National Honor Society, and a National Hispanic Scholar. He also works as a regional manager for DS Recreational Services, Inc. Roman is passionate about law and public policy and interned with a local law firm. Roman plans to major in philosophy, politics, economics, and law (PPEL) and leadership studies.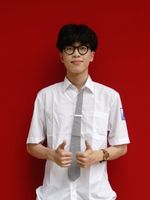 Ben Nguyen
Ben is from Hanoi, Vietnam and a graduate of Hanoi Amsterdam High school for the Gifted where he was a representative from the mathematics department, president of a math peer-tutoring club, and the managing director of Hanoi Amsterdam Art Team (HAT). He has designed and implemented a music therapy program using virtual reality technology for children with autism in the Peace Village. He also oversaw HAT's GALA 2021 theater production and produced online concerts to raise funds for food banks. Ben plans to major in business and music.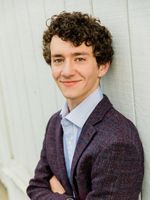 Toby Tate
Toby is from Roanoke, Virginia and is a dual graduate of Patrick Henry High School and the Roanoke Valley Governor's School for Science and Technology. Toby was president of the National Honor Society and president of the Noteworthy Club, which fundraises for underdeveloped elementary school music programs in Roanoke. An avid musician, Toby was selected 1st Chair Guitar All-Virginia Jazz Ensemble in 2020-21 and 2021-22, the highest chair awarded to a guitarist in Virginia, and used the pandemic to write, record, and produce his debut solo album. Toby is a nationally registered EMT (NREMT). He plans to major or minor in music.
Denis Velazquez-Mondragon
Denis is from Bessemer, Alabama and a graduate of the Jefferson County International Baccalaureate High School. At JCIB, she was vice-president of the National English Honor Society and dedicated her free time to tutoring ESL students in Jefferson County and serving as a Spanish interpreter in the community. Denis has a variety of interests and pursued a research opportunity with the University of Alabama at Birmingham in the Department of Criminology. She plans to major in cognitive science.