Richmond Scholars Class of 2027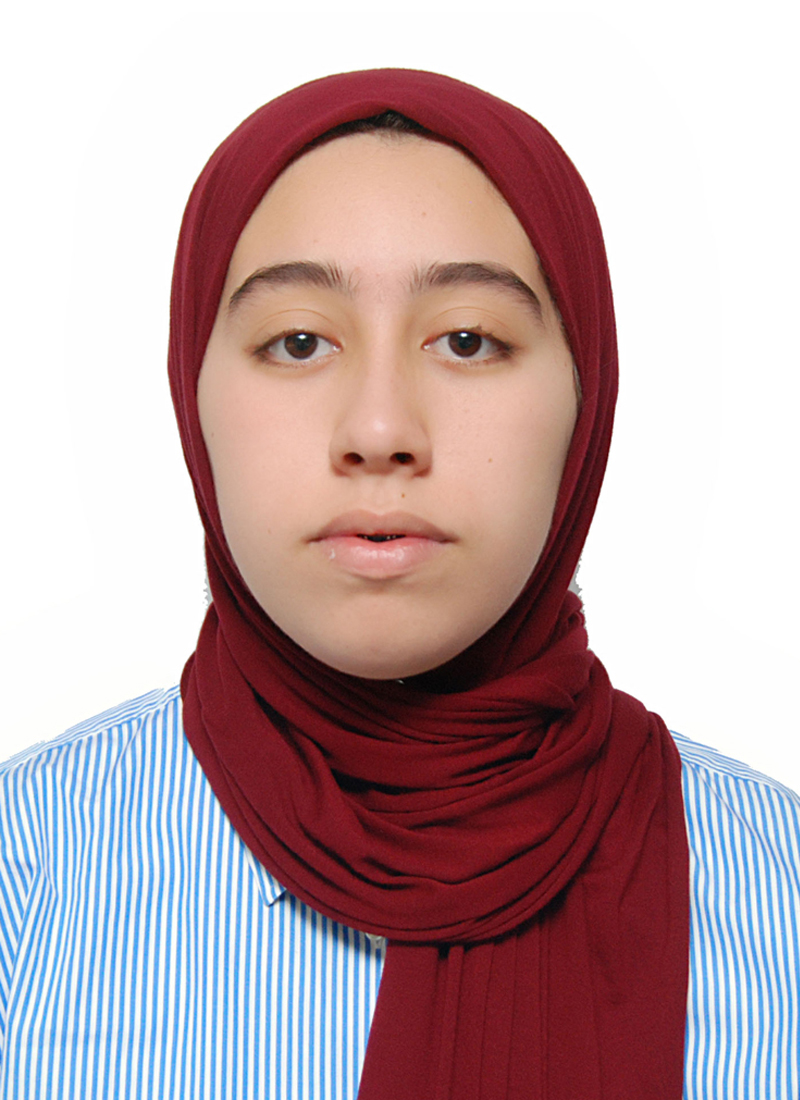 Douae Aghezzaf
Douae Aghezzaf is from Rabat, Morocco, and graduated from Ben M'Barek Institute where she is a member of the library's book review/critic team, the event organizer of the Marketing Club, and the Executive Secretary of the International Affairs Club. She is also part of an NGO that fights the exploitation of children. Additionally, Douae has completed a remote internship at CitiBank, runs her own online business on eBay, and regularly assists her uncle with his business. Douae and her friends are in the midst of launching a podcast directed to Moroccan high school students. At the University of Richmond, she plans to major in finance and computer science.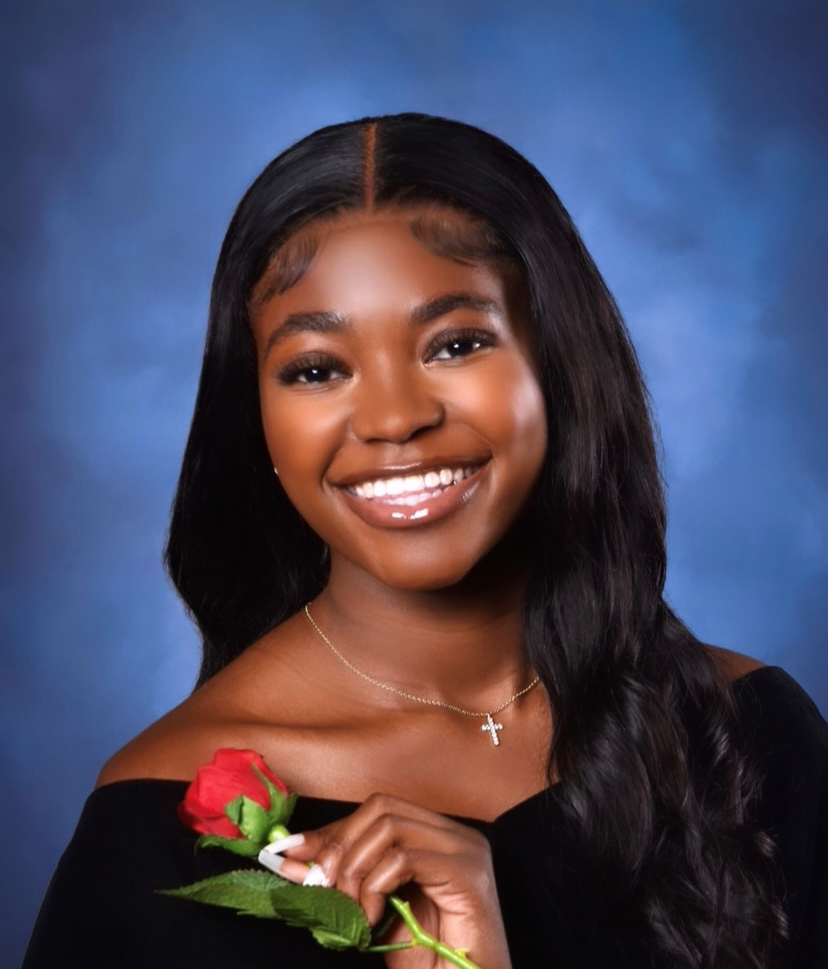 Ademide Ajeigbe
Ademide Ajeigbe is from Newark, Delaware, and graduated from Newark Charter High School where she was class president, Black Student Union president, Pep Rally head, and National Honor Society coordinator. She has formed great friendships and made so many fun memories throughout high school. At the University of Richmond, Ademide plans to major in business administration with a concentration in marketing.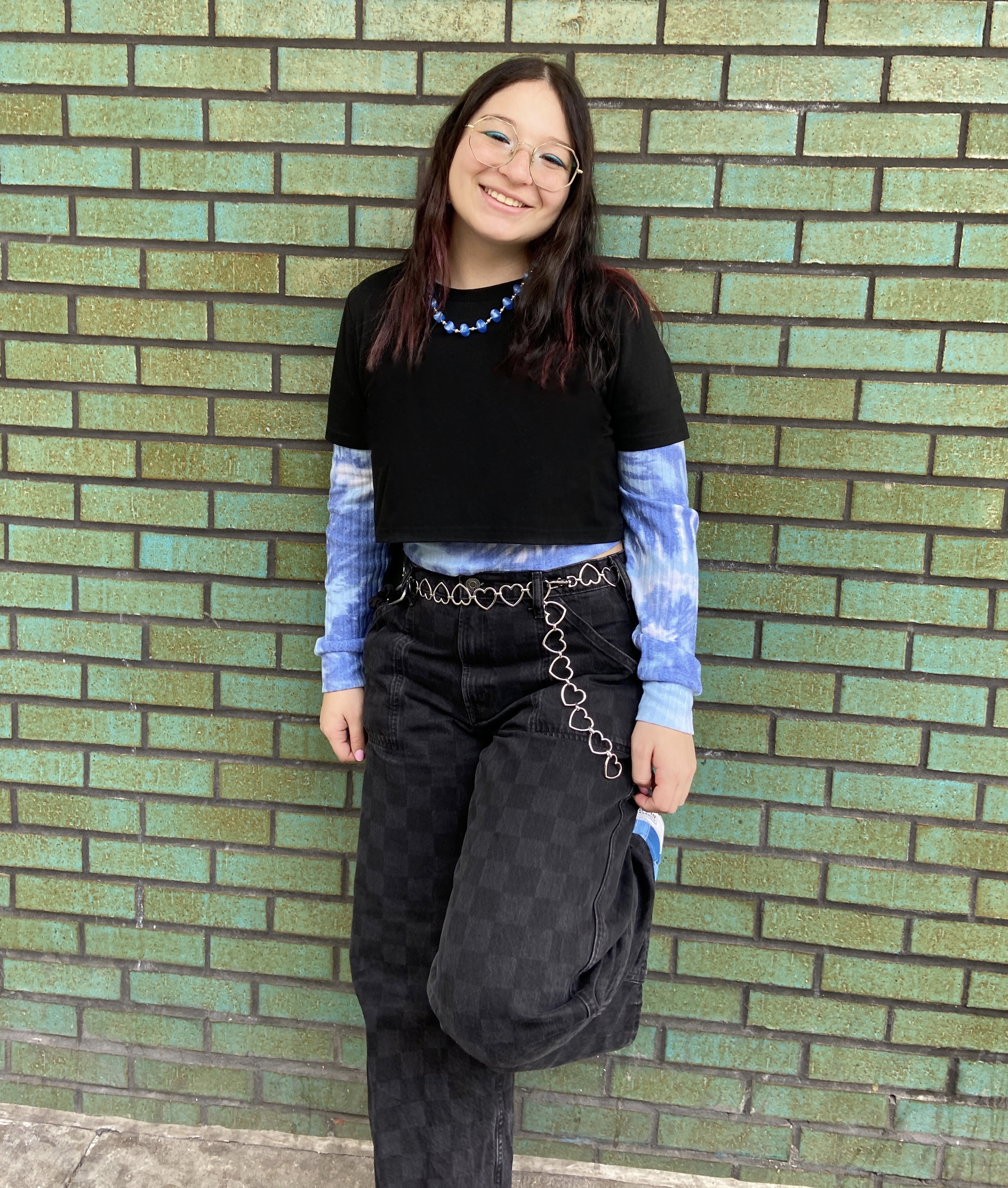 Alli Alvarez
Alli Alvarez is from Bellmore, New York, and is graduating from W.C. Mepham High School. She has spent the past four years advocating to create an inclusive environment for LGBTQ+ students, students of color, and students with disabilities through research and lesson planning. Alli is a representative of the regional non-profit ERASE Racism which fights to end racial discrimination and segregation on Long Island. Additionally, she's a campaign intern with the Nassau County Democrats. Both the New York State senate and the Long Island Jewish Community Relations Council have recognized Alli for her accomplishments in leadership. Alli plans to major in philosophy, politics, economics, and law and leadership studies.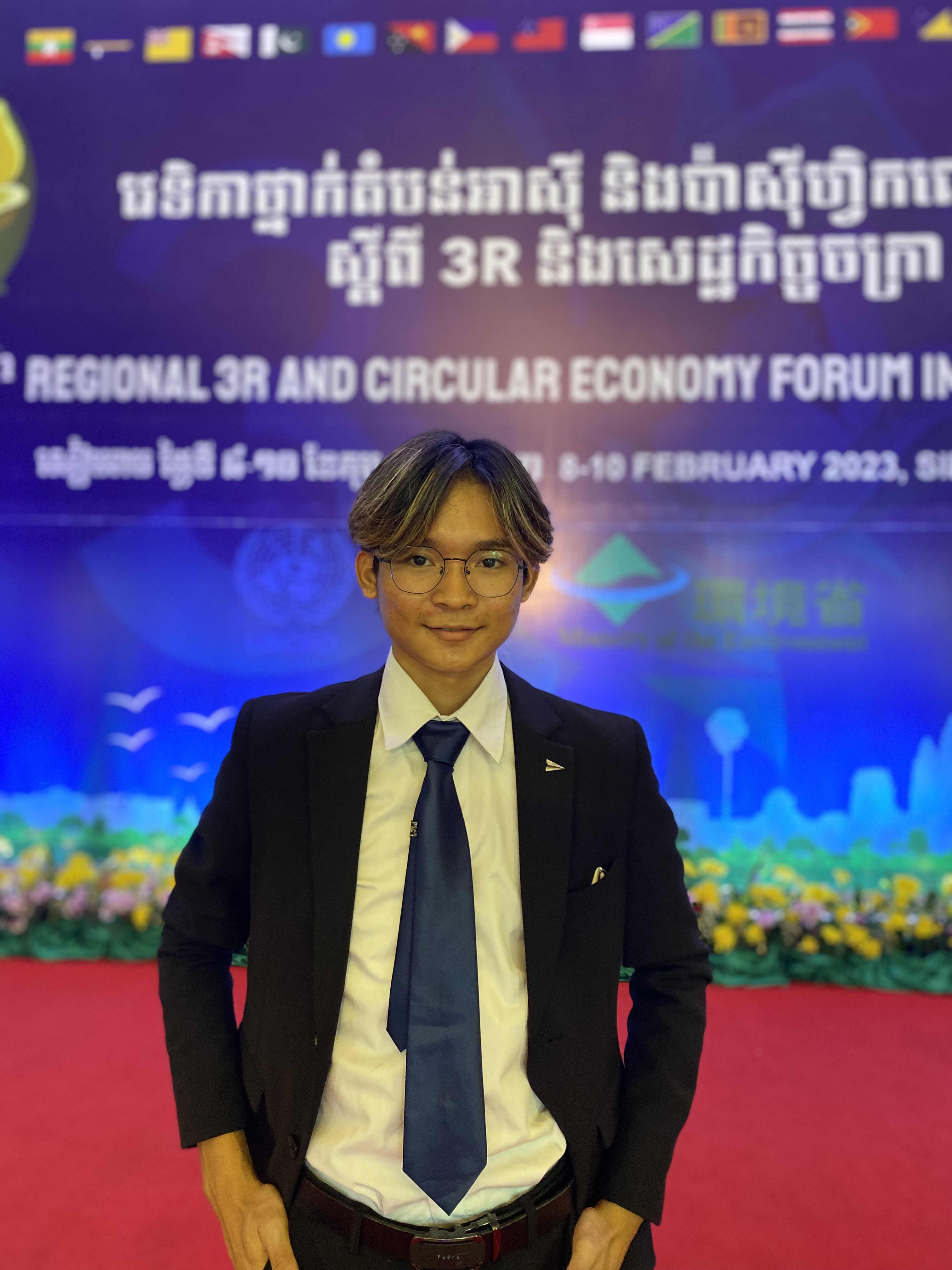 Kimhor Bun
Kim Bun graduated from the Liger Leadership Academy in Phnom Penh, Cambodia. He is a project leader of Action for the Environment, which empowers Cambodians to be environmental stewards and positively change their communities. He is also a co-author of The Cambodian Economy Book Vol.2. This book aims to serve as a learning resource for Cambodian students to better understand their country's economy. At the University of Richmond, he plans to major in economics and political science.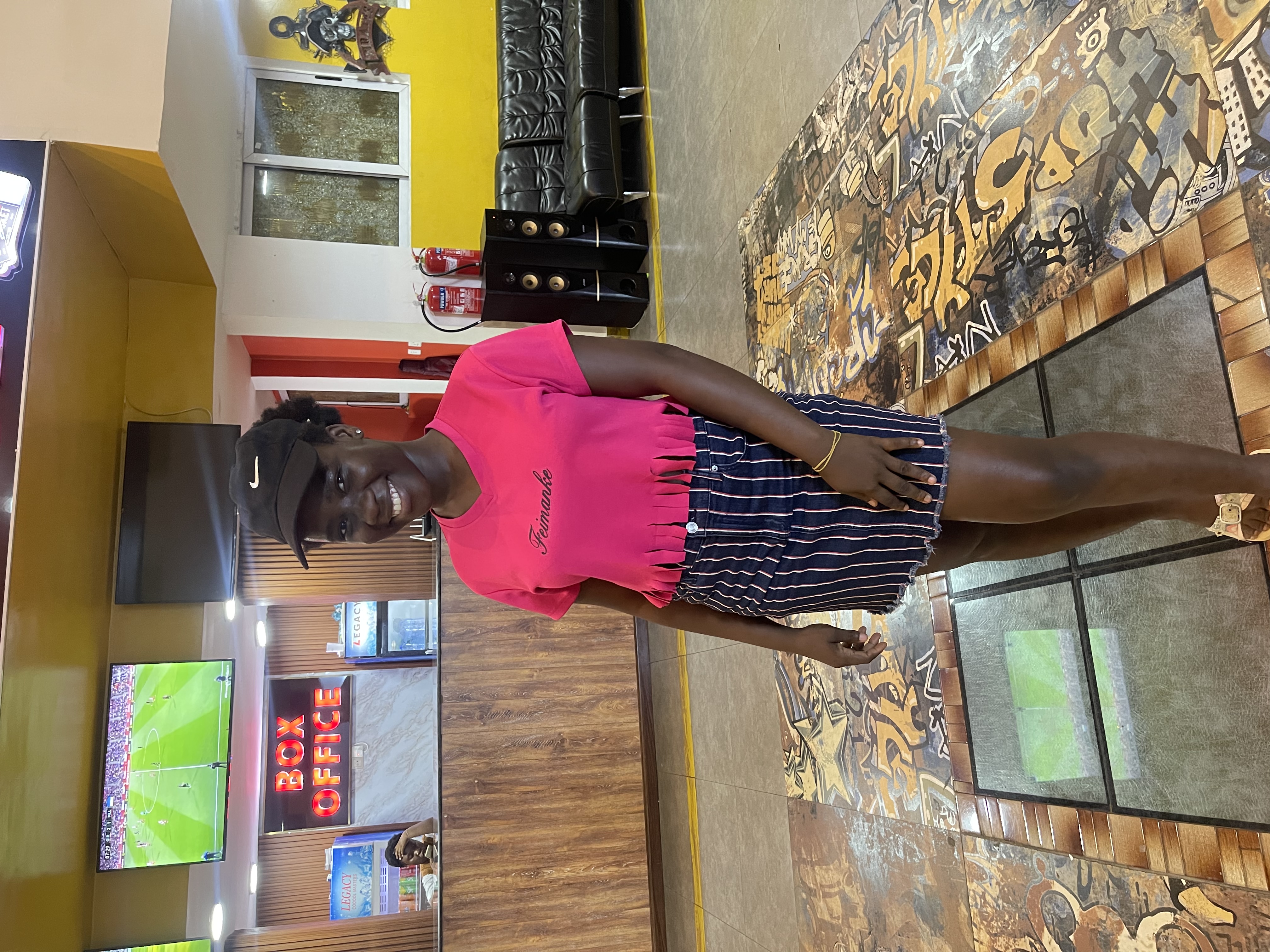 Yvonne Donkor
Yvonne Donkor hails from Dapaa, a farming community in the Oti region of Ghana, and is a graduate of Oti Boateng Senior High School. In high school, Yvonne was elected as the Head Girls' prefect, team captain of the national science and math quiz team, and was a peer mentor in the students' mental health support program. She spent most of her after-school breaks organizing health screening and food distribution efforts for the homeless in her community. Yvonne is passionate about reducing public health inequities in underrepresented populations and curbing public health resistance. At the University of Richmond, she plans to major in health studies.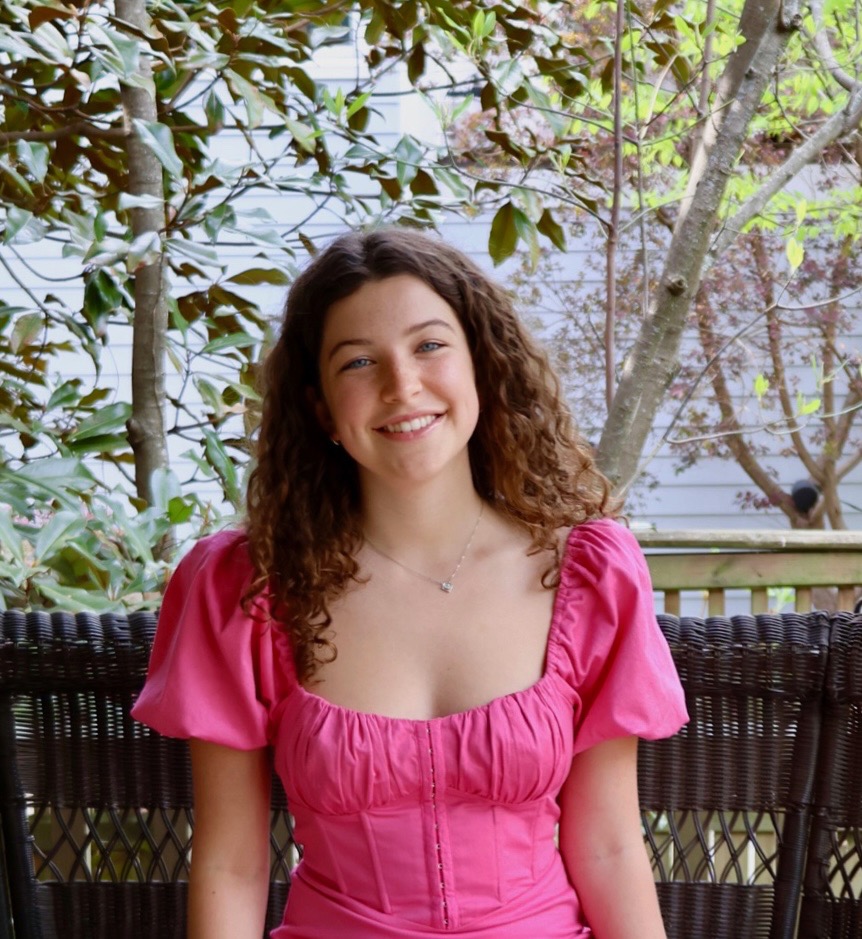 Emery Elkinson
Emery Elkinson is from Lexington, Kentucky, and graduated from Henry Clay High School. During her time at Henry Clay, Emery led the Go Green Club and Young Democrats Club, while also competing in debate, mock government, and as a varsity swimmer. Outside of school, Emery was involved in multiple local and national sustainability initiatives, culminating in writing five climate policies for Lexington's Division of Planning—including Lexington's first net-zero emissions target. Emery plans to major in environmental studies and minor in Spanish and geography.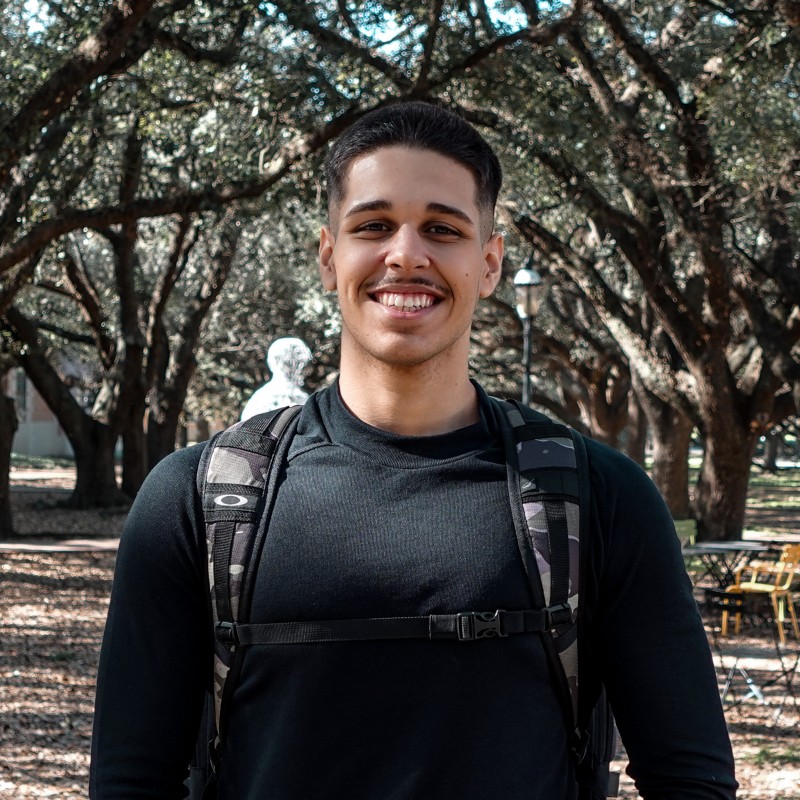 Andrey Estevam Seabra
Andrey Estevam Seabra is from Santos, Sao Paulo, Brazil. He graduated from Santa Cecilia High School. During his time at Santa Cecilia, he created two online courses, one designed to increase performance for Scientific Olympiads and the other to teach critical thinking skills through high school mathematics. He has about 250 students from all over Brazil, reaching even the states with the least access to educational opportunities. Apart from his academic pursuits, he is a passionate Black Belt Karate teacher and has enjoyed teaching dozens of students in the past 11 years. At the University of Richmond, he plans to study mathematics, cognitive science, and business administration with a concentration in management entrepreneurship.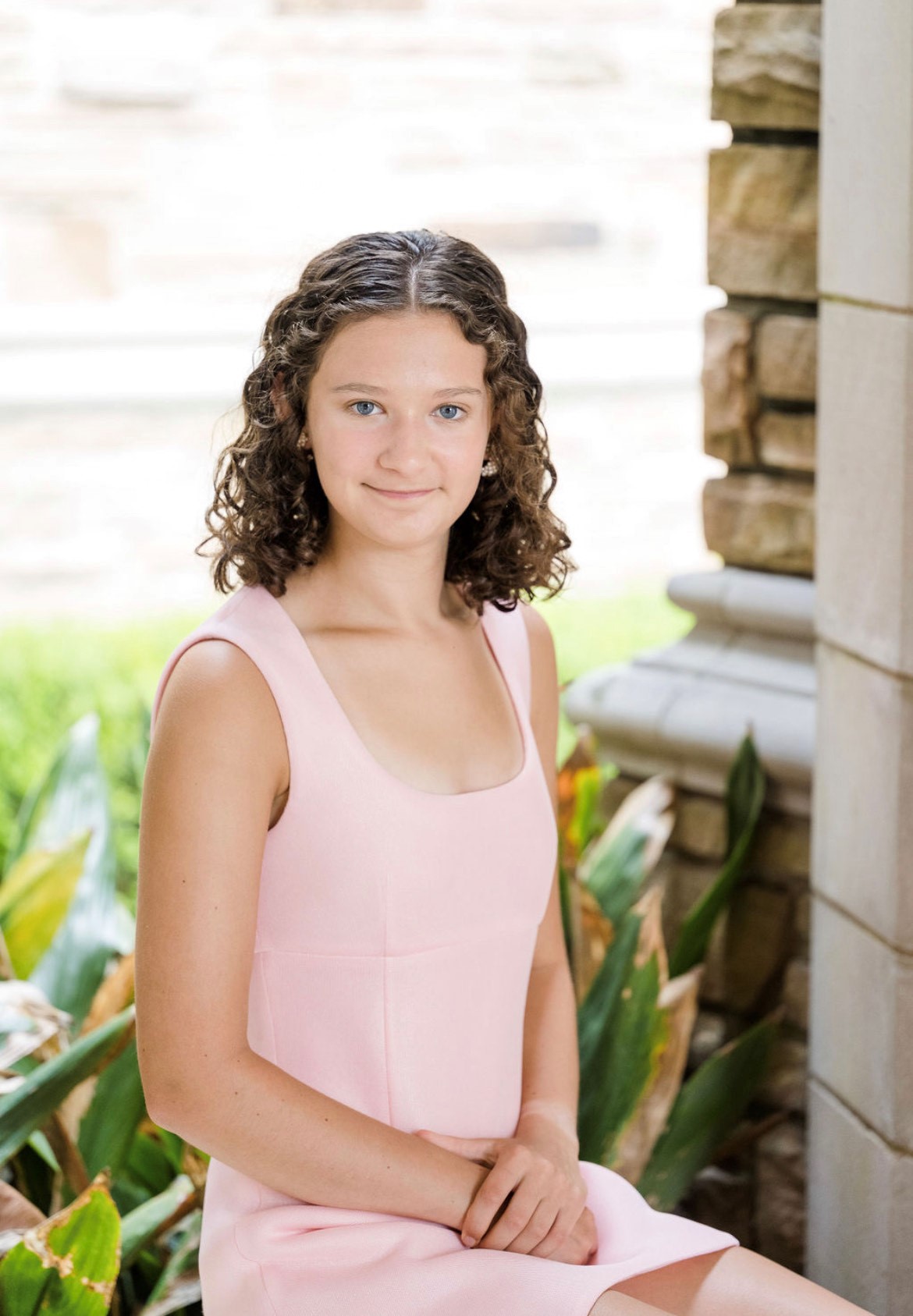 Holden Habermacher
Holden Habermacher is from Montgomery, Alabama, and graduated as president of the student body at The Montgomery Academy. Holden was the president of the French, Model UN, and Mock Trial Clubs, in addition to being co-captain of cross country, track and field, and speech and debate teams. She was the 2023 State Champion in Prose and Duo Interpretation and a National Speech and Debate Association All-American. She created high school curriculums, apps, and virtual forums to support public health access across Alabama during the COVID-19 pandemic. Holden plans to major in philosophy, politics, economics, and law and leadership studies.
Adam Kasti
Adam Kasti is from Tampa, Florida, and graduated from Berkeley Preparatory School. During his time at Berkeley, he served as President of his school's band program, Vice President of Student Forum, and co-founder of the Islamic Cultural Club. He volunteered for the Berkeley Academy, providing tutoring to low-income students, and served in the Tampa Mayor's Youth Corps, connecting with his local community through volunteering and civic engagement. He was awarded the Headmaster's Trophy, given to the student who "best represents the true spirit of Berkeley." At the University of Richmond, he intends to major in political science and history on the pre-law track.
Alvaro Ledezma Salvador
Alvaro was born in Caracas, Venezuela, and grew up in Moraga, California, where he graduated from Campolindo High School. At CHS Alvaro served as the Associated Student Body Vice President and President of the Sports Broadcast Club. Alvaro also founded Hoops 4 All, a nonprofit dedicated to making basketball accessible to underprivileged Bay Area communities, and raised over $10,000 for the organization. He is a National Merit Scholarship Commended Student, AP Scholar with Distinction, and National Hispanic Scholar. Alvaro plans to major in mathematical economics.
Sarah Marghub
Sarah Marghub is from Vienna, Virginia, and graduated from Bullis School. In high school, she was a four-year member of the varsity field hockey team. She was an active member of Teens with Heartsongs, a nonprofit organization that raises money for critically ill children at Children's National Hospital. In her senior year, she used her passion for criminal justice reform to create a capstone project focusing on the implementation of post-secondary correctional education in reducing recidivism. At the University of Richmond, she plans to double-major in philosophy, politics, economics, and law and leadership studies.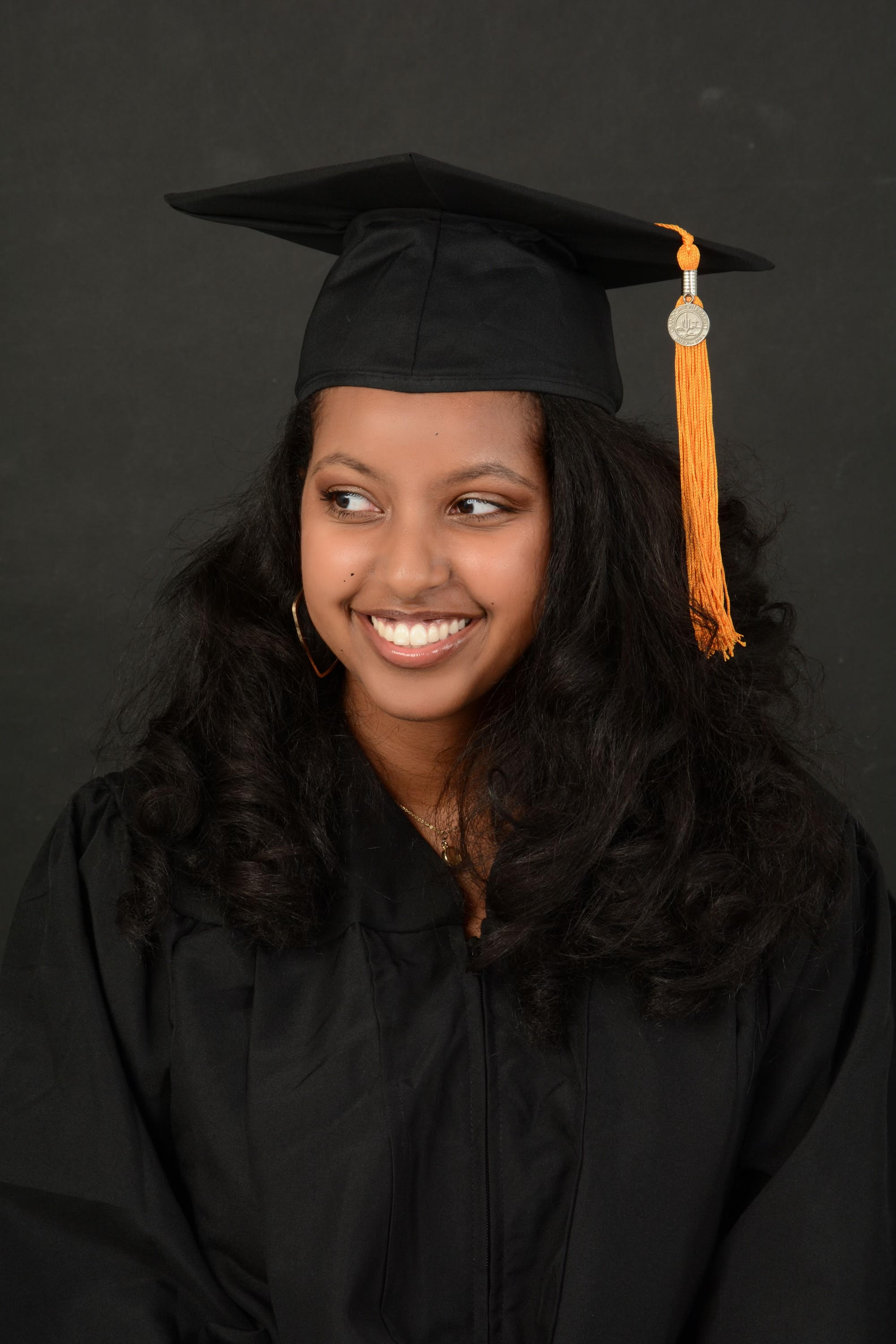 Tsion Maru
Tsion Maru is from Silver Spring, Maryland, and graduated from Wheaton High School. She is currently Senior Class President and President of her school's Black Student Union. She loves writing about different social issues for her blog "Growing Pains." Tsion plans to major in psychology and marketing and looks forward to studying abroad.
Ella-Brooke Morgan
Ella-Brooke Morgan, from Clemmons, North Carolina, is graduating from West Forsyth High School. She exercises her passions for education equity and free press by running the nonprofit she founded and working as a freelance reporter for local news outlets. She leads the WFHS Speech and Debate Team, Key Club, and her school newspaper as Editor-In-Chief. She's been awarded grant funds from Wake Forest University and other organizations for her program initiatives, a North Carolina Medallion Award, and high praise for her opioid epidemic series in The Stokes News. Ella-Brooke plans to major in political science and journalism and minor in business.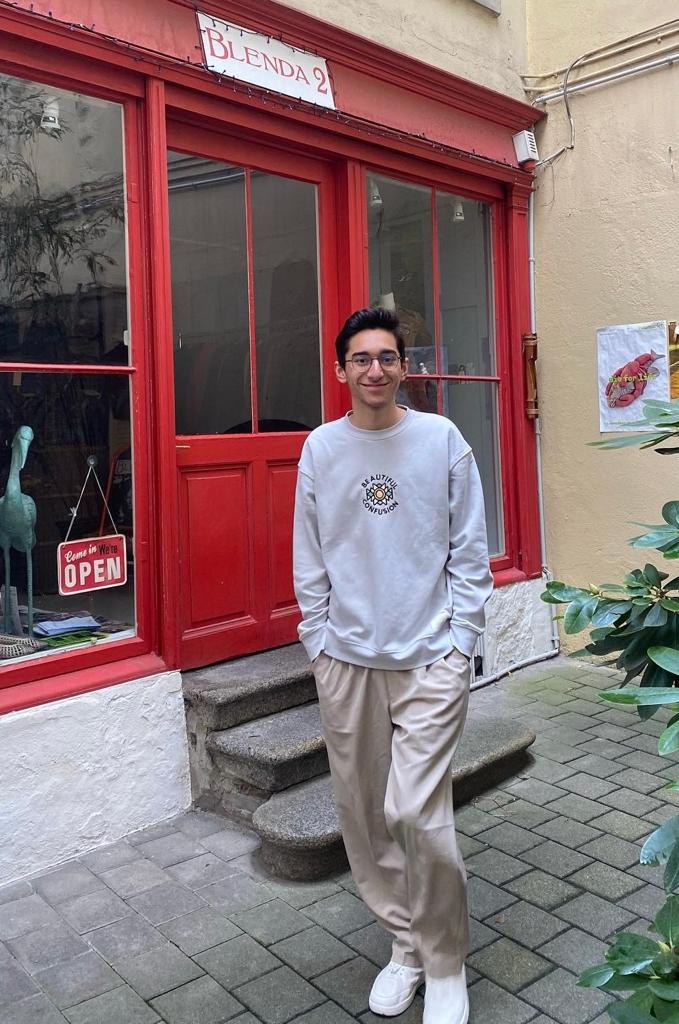 Efe Nesanir
Efe Nesanir is from Istanbul, Turkey, and graduated from the International School of Schaffhausen, Switzerland. At ISSH, he was an active member of the Model UN club and the student council. In high school, collaborating with university laboratories both in Switzerland and Turkey, he investigated the antimicrobial properties of milk thistle extract on the growth of beneficial gut bacteria, conducted research on the effects of the saffron extract on PC-3 cancer cells, and created a cervix structure by using 3D bioprinting technology for cervical cancer. He plans to major in biochemistry and molecular biology with the pre-med track.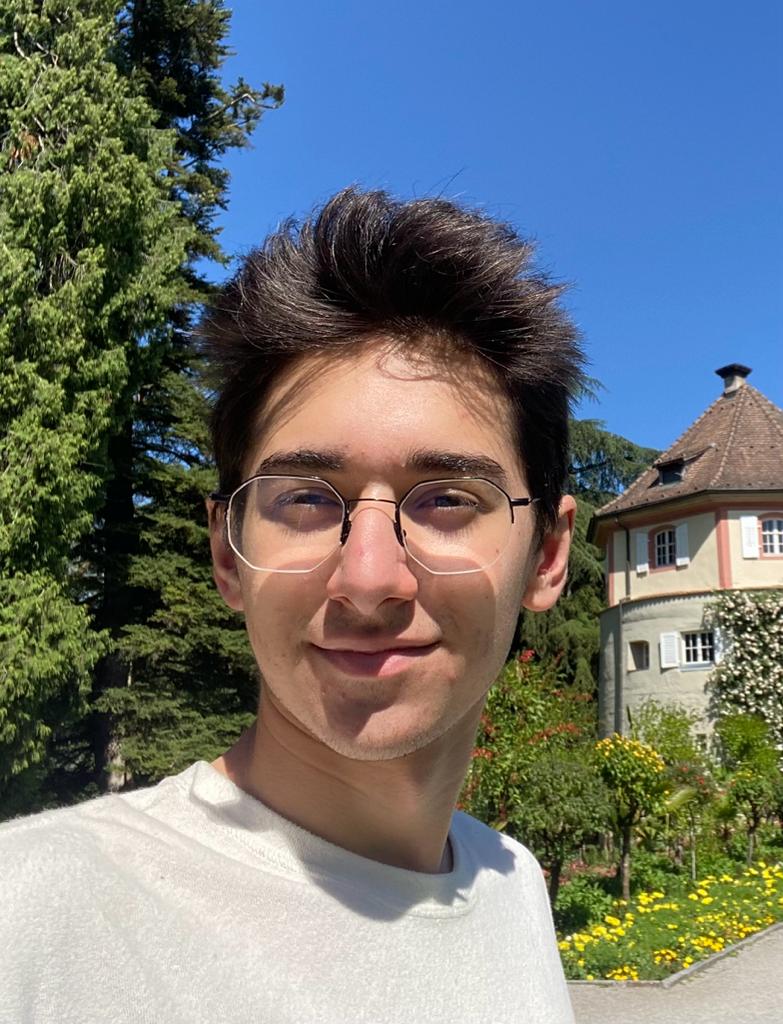 Kivanç Nesanir
Kivanc is from Istanbul, Turkey, and a graduate of International School of Schaffhausen, Switzerland, where he resided as a boarding student. In addition to his role as a Student Ambassador and President of the student council, he actively engaged in Model United Nations conferences. His passion lies in the field of cancer biology; he has conducted research on transcription anomalies in cancer cells. He also dedicated his free time to orienteering, for which he has earned several national and international awards. Kivanc plans to major in biochemistry and molecular biology with pre-med track.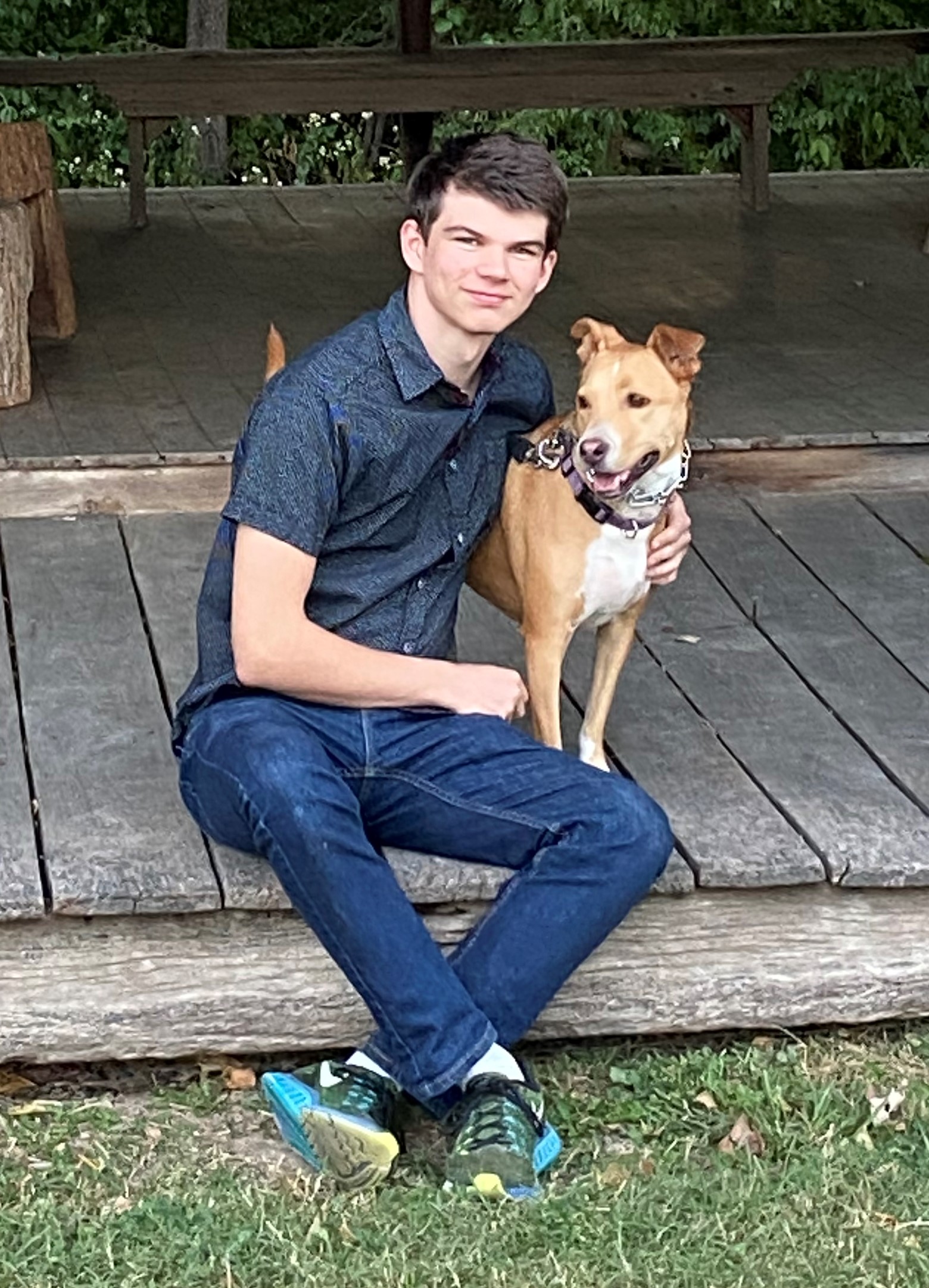 Walter Ostrowski
Walter Ostrowski is from Nashville, Tennessee, and will graduate from Martin Luther King Jr Magnet High. He is a member of the National Honor Society, a student ambassador, and the first chair trumpet in the school's band. He also tutors and volunteers as a member of the Beta Club. Walter participated in a research internship in chemical biology at Vanderbilt University and was published in the University's Young Scientist Journal. He plans to major in health studies at the University of Richmond.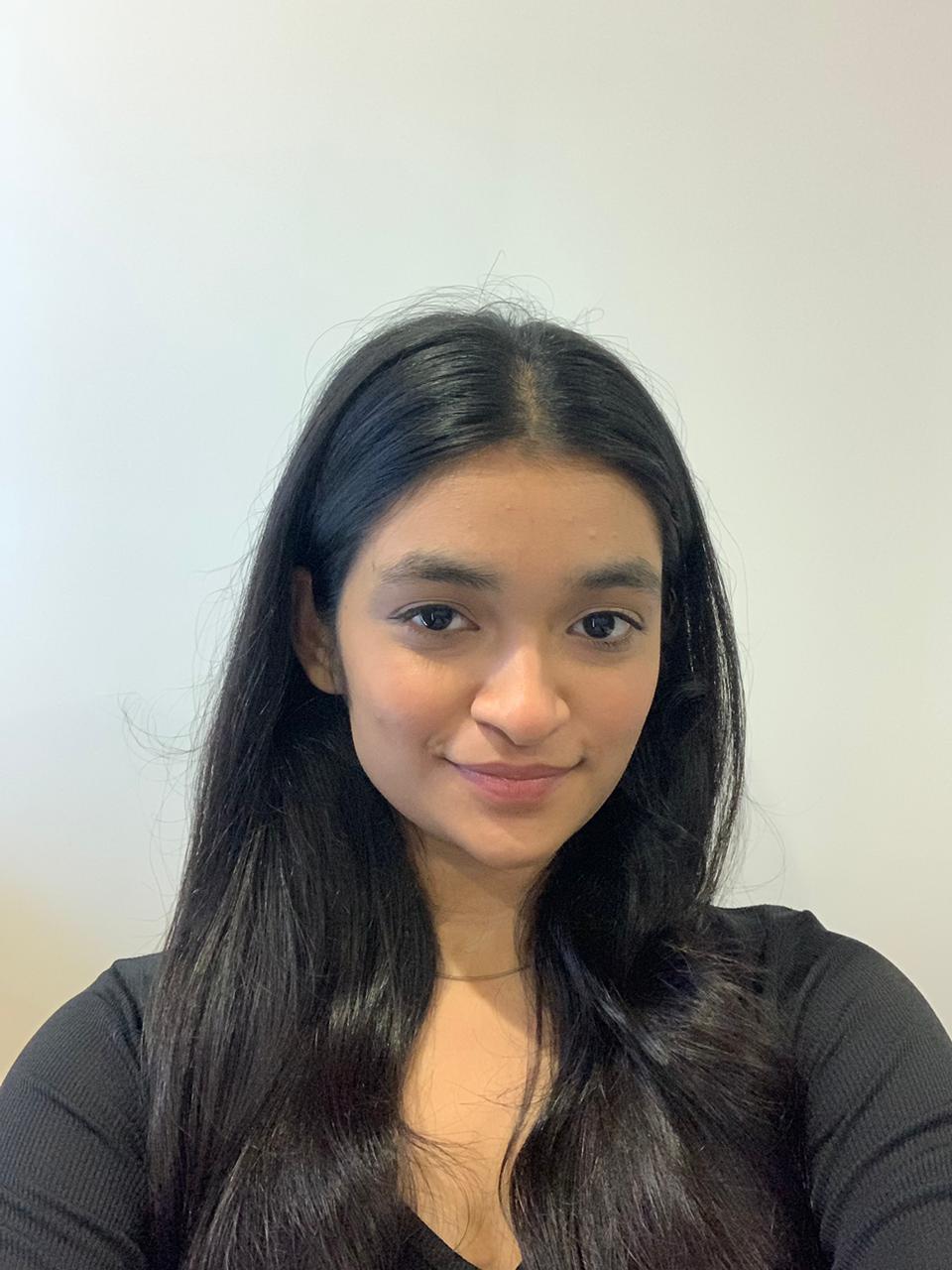 Tamanna Patel
Tamanna Patel is a recent graduate of The Galaxy School in Rajkot, India, and is presently taking a gap year. Her passion for mathematical reasoning, the sciences, and visual arts drove her to achieve an All-India-Rank 1 in the National Aptitude Test in Architecture. She also secured an internship at Dharatal Incorporated, where she worked on a UNESCO-HUL project. In high school, she explored computer science and machine learning through research projects, leading her to realize her aspirations to pursue an undergraduate degree in computer science and then study architecture at the graduate level. Additionally, she has enjoyed spending her free time volunteering at government schools and spreading awareness about social issues like body positivity, toxic masculinity, feminism, and menstrual hygiene through artwork, photography and poetic recitations.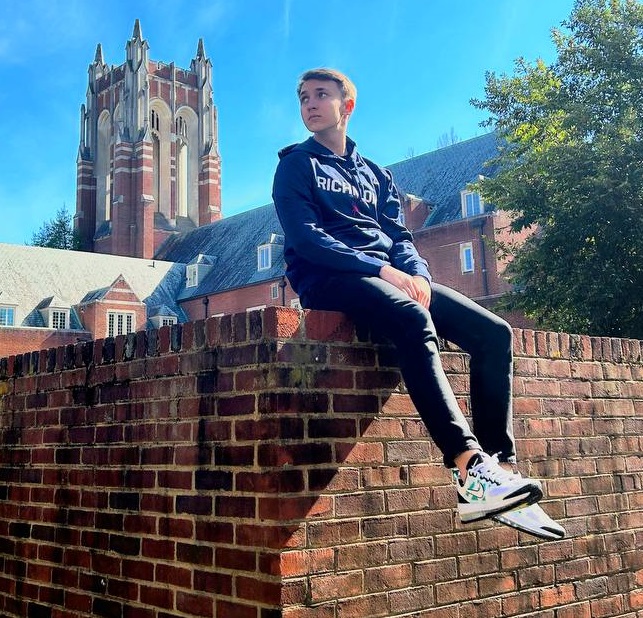 Gleb Patyrin
Gleb Patyrin, born in Almaty, Kazakhstan, graduated from Haileybury Almaty, where he served as a digital leader and played a valuable role in the capstone project team. He was also the recipient of the esteemed "Pride of School" award. Passionate about education and equal opportunities, Gleb taught STEM subjects at the Children's Home and American Space in Almaty. He actively participated in the Olympiad movement, organizing the national team competition "AMB." Additionally, he has achieved multiple international math Olympiad victories. Gleb's research focuses on applying blockchain technology to combat corruption. He plans to major in computer science to further pursue his passion.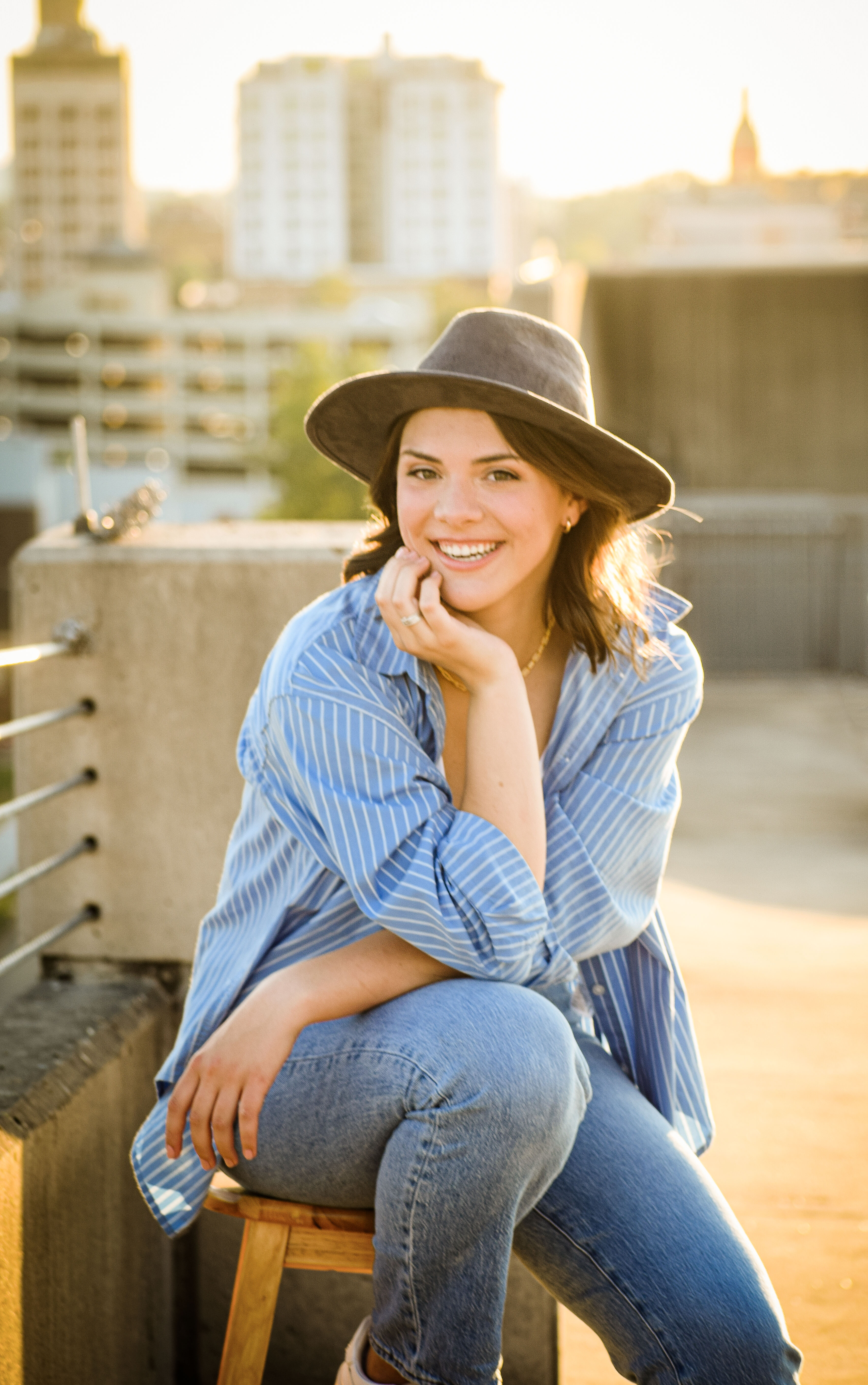 Caroline Perry
Caroline Perry is from Little Rock, Arkansas, and graduated from Pulaski Academy (PA) cum laude and with Honors. While there, she served as Student Council President, Student Council Secretary, and Junior Class President. She has also contributed to two state championships on the PA dance team and served over 900 hours of community service for local arts organizations. Caroline intends to double major in theatre and dance with a minor in art history.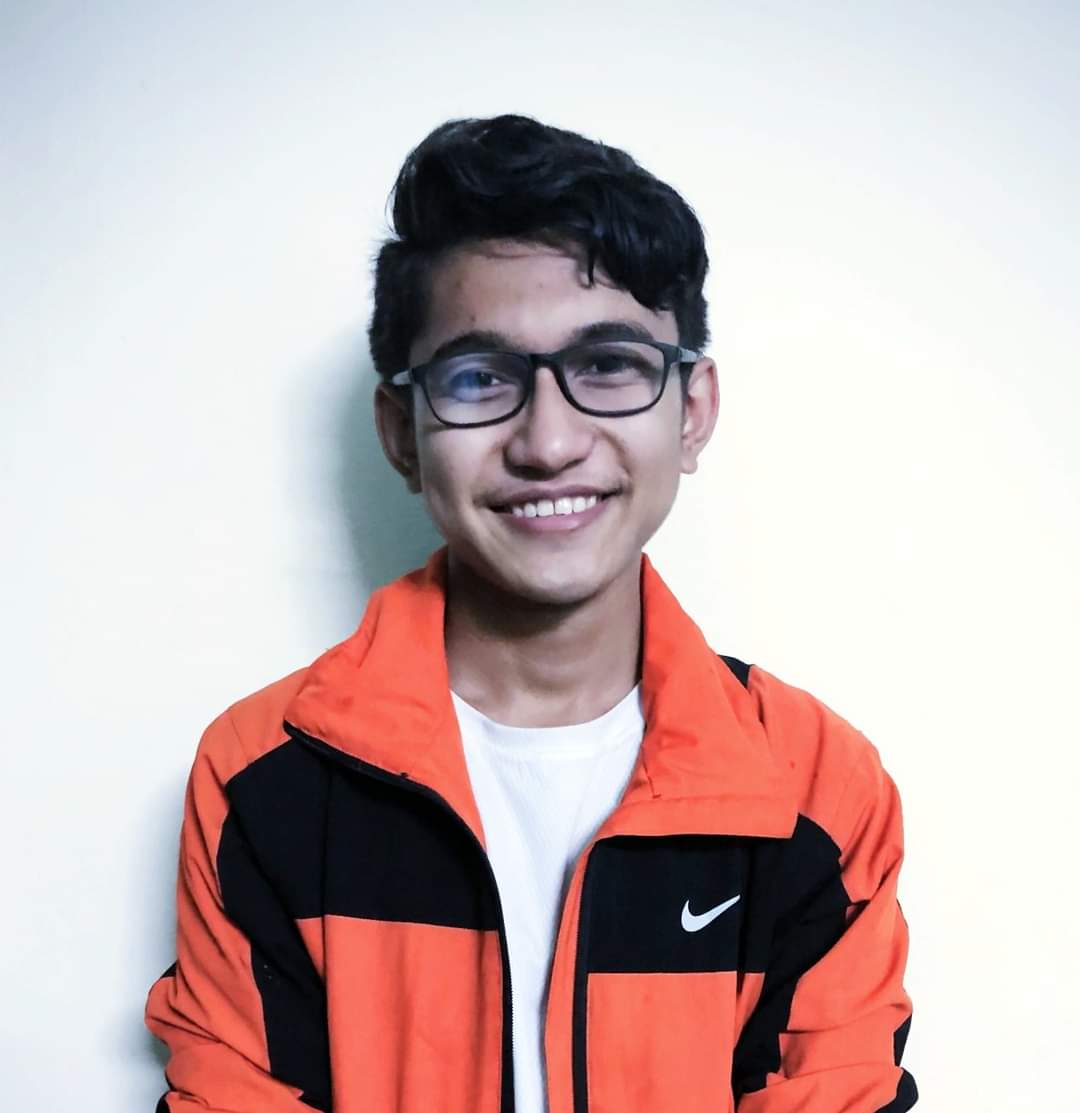 Varun Rayamajhi
Varun, a resident of Arghakhanchi, Nepal, attended Arghakhanchi Secondary Boarding School (ASBS) and Trinity International College. Passionate about space and promoting science, he co-founded ASBS's first science club, organizing science exhibitions and outreach events in his community. Varun pursued his interest in space through physics competitions, an avionics internship at Space Technology and Aeronautical Rocketry Lab, and the Search for Extraterrestrial Intelligence research at Spaceonova, India. Additionally, he was a content creator at Mathematics Initiatives in Nepal, a member of ASBS's Eco-Club and Scout team, and a Nepali delegate at MILSET Expo-Sciences Europe, Romania. Varun plans to major in physics.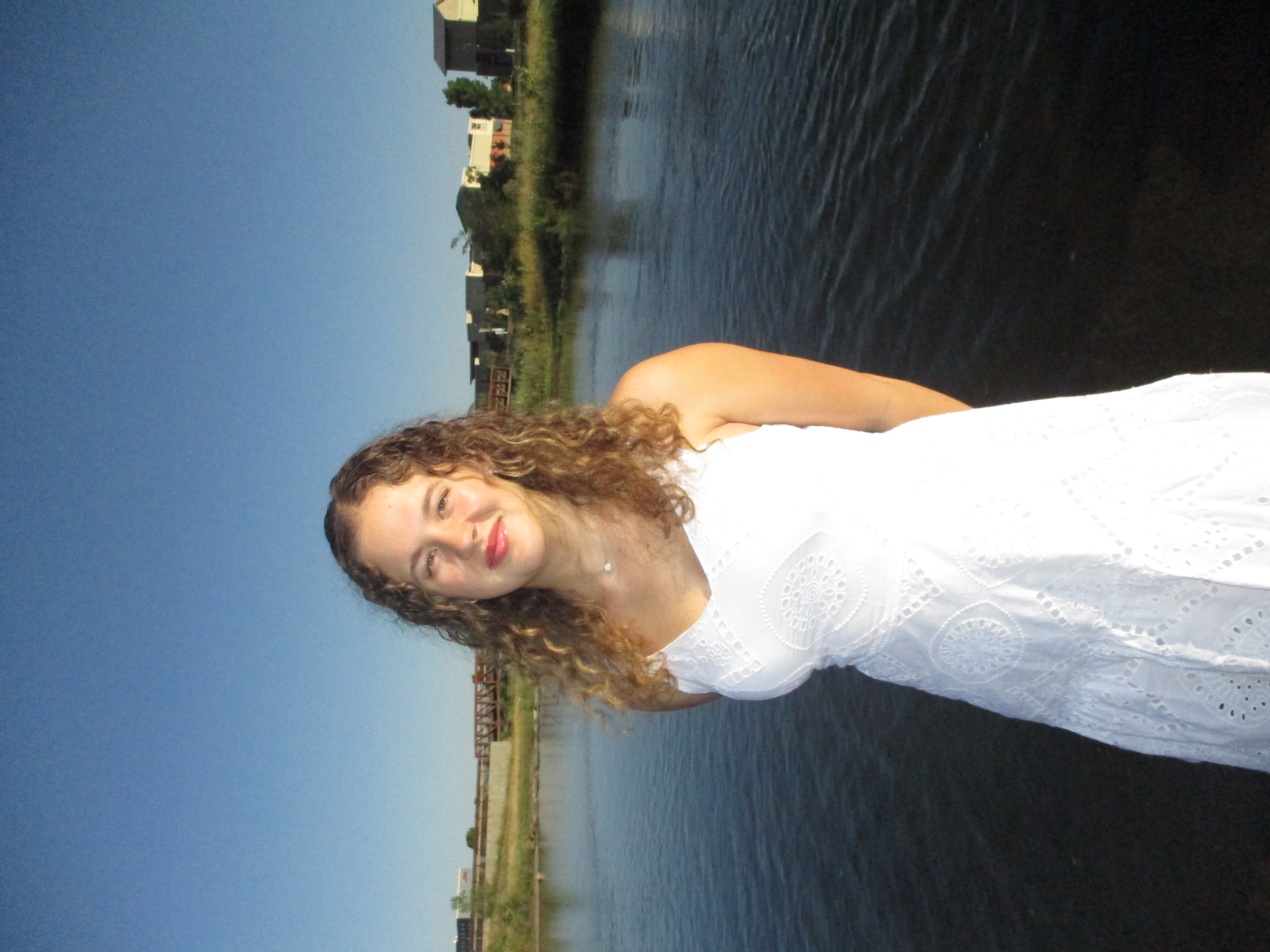 Olga Rokhlenko
​Olga is from Longmont, Colorado, and graduated as IB Diploma Valedictorian from Niwot High School. She was Technical Lead for world champion team Up-A-Creek Robotics and a CAD mentor and translator for a local robotics team with Ukrainian refugees. Olga co-founded the Letter Writing Club and organized a pen-pal program with ELL/ESL students, founded and coached two Future Problem Solvers teams, and was the captain of her school's Mock Trial team. She is passionate about youth advocacy and served as Vice President of the Longmont Youth Council. Olga is excited to major in philosophy, politics, economics, and law.
Katie Weispfenning
Katie Weispfenning is from Ridgewood, New Jersey, and will graduate from Ridgewood High School where she is a part of the Ridgewood Academy for Health Professions, an active member of the National Honor Society and French National Honor Society, and a part of initiative clubs like Project Interact and Sharing the Arts. She has done independent original research in dance medicine and has presented this research to board members of an area hospital and the school board. She trains in ballet at a pre-professional level and has won third place, top 12 (x3), and Audience Choice Award over the years at Youth America Grand Prix. Katie is interested in the integration of medicine and dance through dance medicine and intends to double major in biology and dance.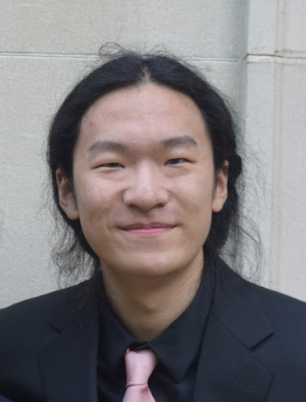 Eric Zhou
Eric Zhou is from Richmond, Virginia, and graduated from Mills E. Godwin High School. During high school, he was the pianist and conductor for an orchestral chamber group and played the clarinet for the Richmond Symphony Youth Orchestra. He also worked in a research lab investigating brain inflammation with a professor at VCU and wrote research papers on psychology in high school. At the University of Richmond, Eric plans to major in microbiology with a minor in economics.